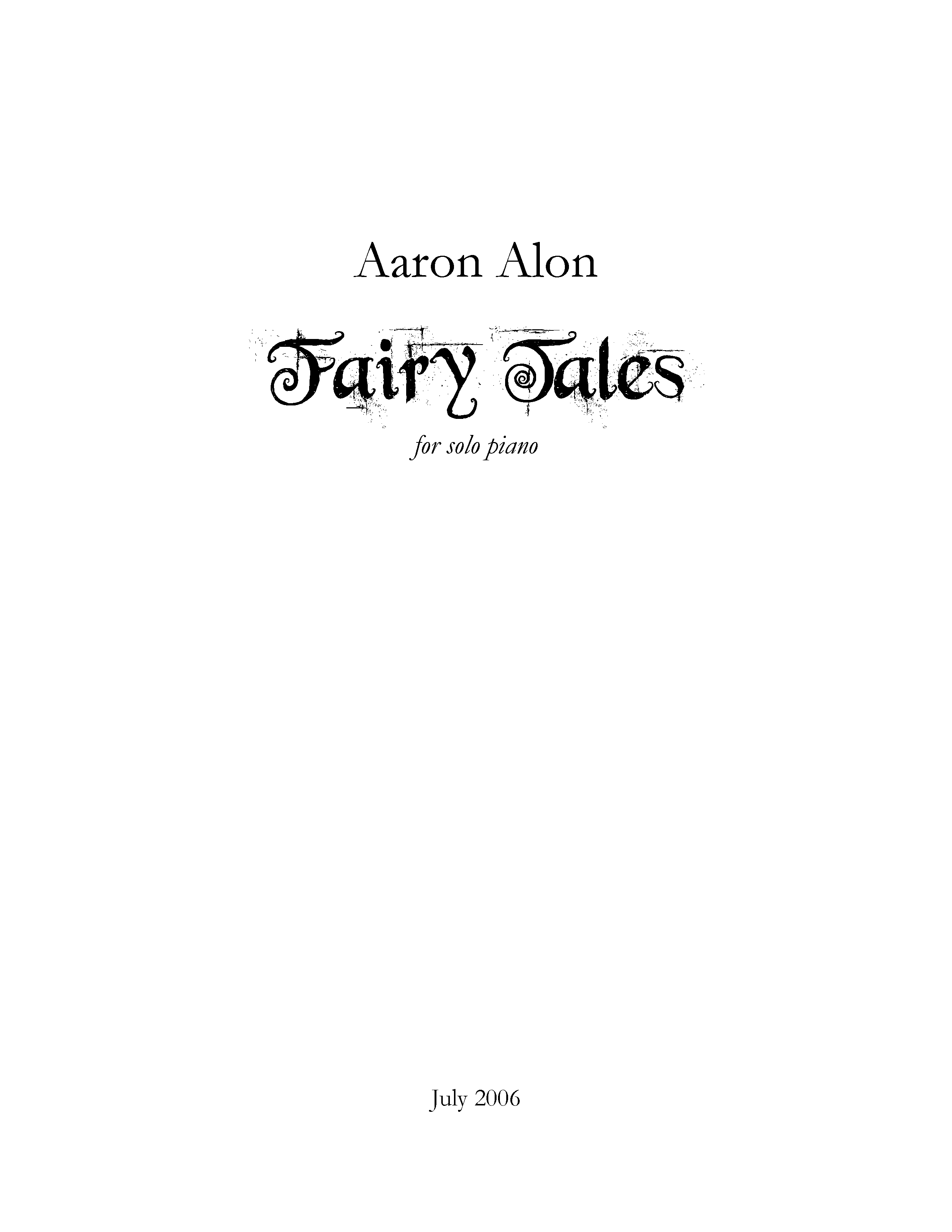 2006
Fairy Tales
for Solo Piano
"Fairy Tales" was commissioned by the Renée B. Fisher Foundation for performance at the thirtieth annual Renée B. Fisher Piano Competition. The music seeks to capture the mysterious magic of fairy tales without referencing any particular stories. The piece is essentially a rondo, whose refrain continually evolves, often borrowing material from the preceding episodes. The piece offers some contemporary challenges to talented young players, including tonal ambiguity, complex rhythms, shifting meters, use of the sostenuto pedal, and one instance where the pianist may elect to play an optional additional three measures.
DURATION
3½ Minutes
COMMISSION
Renée B. Fisher Foundation
PREMIERE
May 12, 2007
Renée B. Fisher Competition for Young Pianists, New Haven, CT
Alexander Beyer (piano)
RECORDING
Studio Recording
Ben Laude (piano)
Not commercially available
PERFORMANCE MATERIALS
For performance materials, contact Aaron Alon.