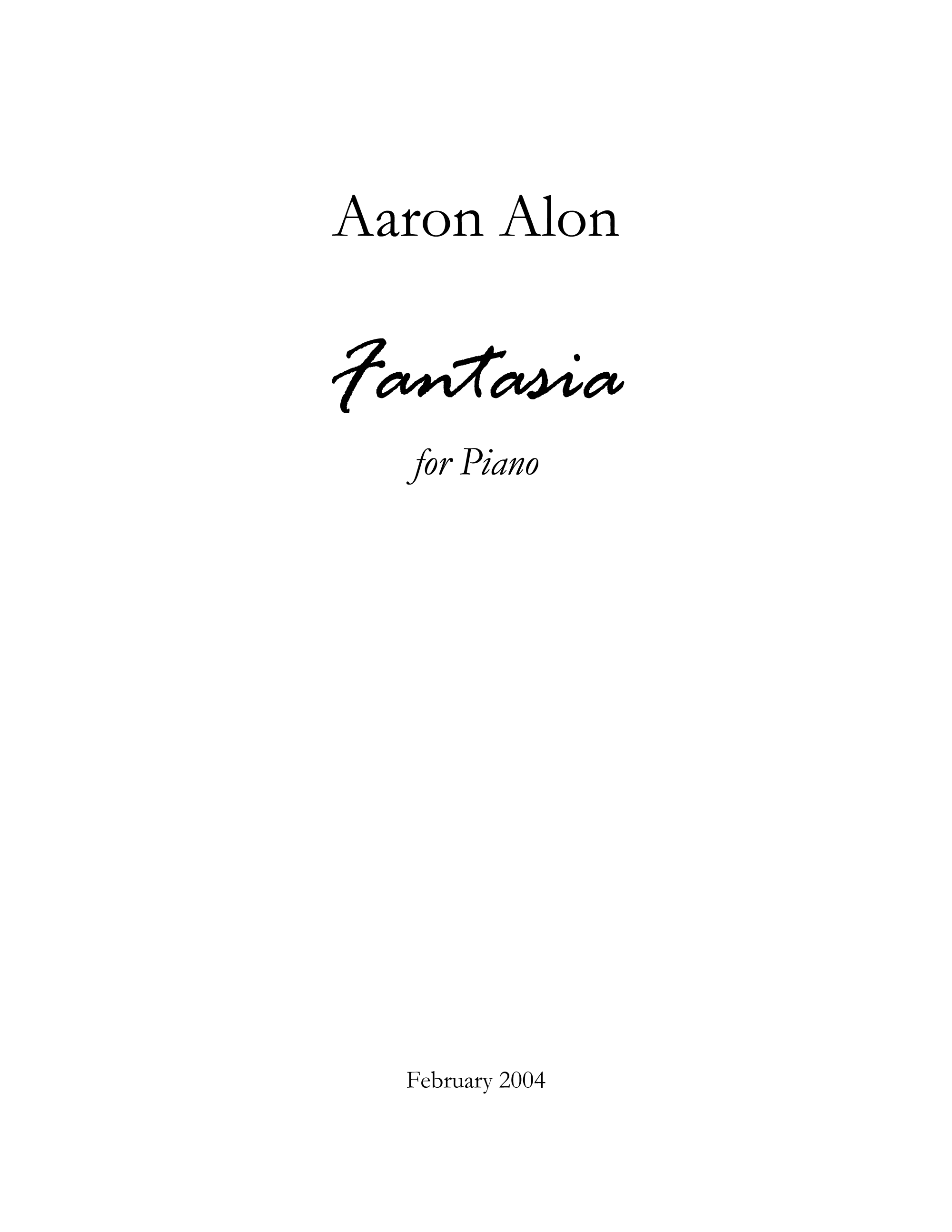 2004
Fantasia
for Solo Piano
Fantasia for Piano uses minimal thematic material in an exploration of mysterious, thin textures on the piano. This piece is intended for performance by advanced young or student pianists.
The piece was named a winner of the 2007 international Renée B. Fisher Composer Awards, resulting in a commission to write a new work (see the commissioned work, Fairy Tales).
DURATION
3½ Minutes
PREMIERE
May 6, 2004
New Music Festival
Cleveland Institute of Music, Cleveland, OH
Michael Alvarez-Finlay (piano)
AWARDS
2007 Renée B. Fisher Composer Awards
RECORDING
Live Recording
Kulas Hall, Cleveland Institute of Music
Joyce Oh (piano)
Not commercially available
PERFORMANCE MATERIALS
For performance materials, contact Aaron Alon.