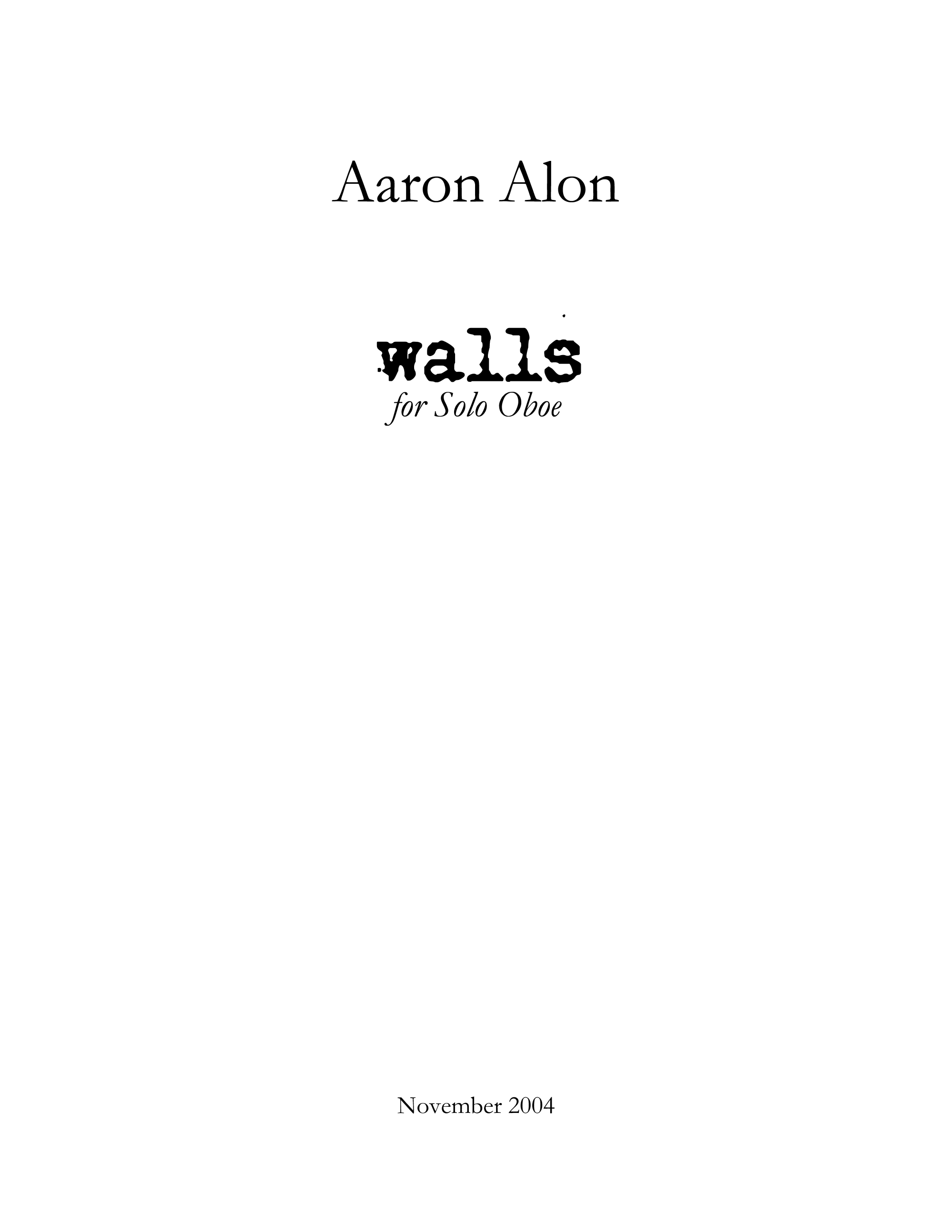 2004 (rev. 2011)
Walls
for Solo Oboe (or Alto Sax)

Originally part of the three movement piece (Córdoba), "Walls" was written in response to C.P. Cavafy's Walls, as translated by Elena Spilioti (with the collaboration of George Zorbas and Chris Burke).  In may be performed by solo oboe or alto saxophone.
DURATION
2 minutes
DATE
2004, rev. 2011
US PREMIERE
December 5, 2008
New Music Hartford: An Evening of Miniatures
Koopman Commons, Hartford Art School
University of Hartford, West Hartford, CT
Heather Baxter (oboe)
RECORDING
The recording on this site is of Holly Somers, performing live at Kulas Hall at the Cleveland Institute of Music. See below for the commercial recording.

PERFORMANCE MATERIALS
For performance materials, contact Aaron Alon.

Walls
Commercial Recording
High Wood (2008)
LABEL: Wild Basin Winds
PERFORMER: Ian Davidson
The CD recording is of the full three-movement piece, "Córdoba," the third movement of which is "Walls."
Text
Excerpted frmo Cavafy's
"Walls"
Trans. Elena Spilioti
(In Collaboration with
George Zorbas and Chris Burke)
With no care, no pity, no shame
Walls they built all around me, high, thick walls.
…Alas, while the walls were rising, how could I not have noticed.
But I never heard a builder hammering, nor any noise.
I never sensed it when they sealed me off from the world out there.